ILLEGAL: Is your KID running an ILLEGAL Lemonade Selling Operation?!
CRIMINAL DISTRIBUTION.
Is your KID operating an ILLEGAL center for the distribution of LEMONADE?
It seems that more and more kids, in an effort to learn about finance and business, are turning to a life of crime, owning and operating illegal LEMONADE distribution centers which specialize in the ILLICIT distribution of LEMONADE.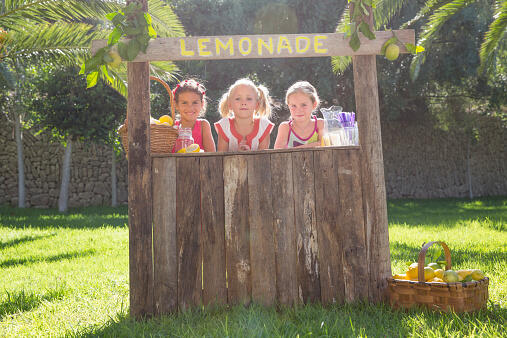 @gettyimages
That's right. The illegal distribution of BLACK MARKET lemonade.
The operation of such a facility is ILLEGAL in 36 states. If you don't reside in California, Nevada, Utah, North Dakota, Nebraska, Texas, Missouri, Louisiana, Illinois, New York, Vermont, Rhode Island or Connecticut, these child narcolemonade distributors are running afoul of the law.
"We can't believe that children are turning to a life of crime, slinging the lemonade," said an un-named law enforcement professional, not authorized to speak about undercover enforcement activities currently underway against the black market distribution of lemonade. "We have been told the economy is good, that Wall Street has record profit levels and that jobs, even for kids, are plenty, but for these kids to choose this life of crime, frankly just breaks the heart."
You can read more about this illicit activity here, and if you encounter this coming Summertime Scourge, you are encouraged to contact the FBI, ATF, Homeland Security and local law enforcement professionals.

Toby Knapp
Want to know more about Toby Knapp? Get his official bio, social pages & articles!