#ReadThisFIRST: Quick Hits for your consumption today. Not clickbait. Nope.
So here comes #ReadThisFIRST... you'll notice this is getting tweaked a bit... partly because we're trying new stuff around here "behind the scenes" when it comes to what we post and how... and since I don't like to hide poop from you, well, I'm just telling you here...
So... here comes the #CopyAndPasteRoundup of stuff to know today!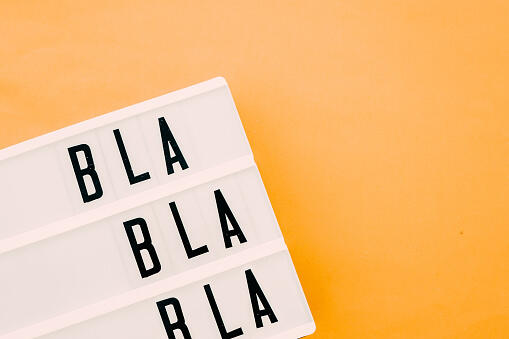 @gettyimages
This stinks… Seems a lot of young adults aren't concerned about B.O. A new poll by YouGov found that almost 40% of 18- to 24-year-olds said they hadn't used deodorant or antiperspirant in the last month. 31% of those 25 to 34 said they hadn't used deodorant or antiperspirant in the past 30 days. 22% of those 35 to 44 said they hadn't used either in the last month. And just 16% of 45- to 54-year-olds said they hadn't used deodorant in the last 30 days.
Play with your cat … for science. If you're a cat owner, a group of researchers is inviting you to join their scientific study. All you have to do is make a cat video and send it in. That's it. The researchers want to study cats and their relationship with humans. The deadline to send in your "scientific" cat video is June 30th, so get moving! (Heavy)
What do you think is America's favorite vegetable? According to a new survey by VeggieTracker.com, corn is king. 91.4% of survey respondents said corn was their favorite vegetable. Potatoes were close behind, with 91.2% picking potatoes as their favorite vegetable. Carrots and tomatoes tied for third at 89%.
America's Top 10 Favorite Vegetables:
Corn -- 91%
Potatoes -- 91%
Carrots -- 89%
Tomatoes -- 89%
Onion -- 87%
Green beans -- 87%
Cucumbers -- 86%
Broccoli -- 85%
Cabbage -- 84%
Peas -- 83%
America's Top 10 Least Favorite Vegetables
Turnips -- 27%
Beets -- 26%
Radishes -- 23%
Brussels sprouts -- 21%
Artichokes -- 20%
Eggplant -- 20%
Butternut squash -- 20%
Zucchini -- 18%
Mushrooms -- 18%
Asparagus -- 16%
And get this… 25% of those surveyed said they've NEVER eaten a vegetable. And of those who do eat vegetables, only 36% of their meals actually have a vegetable as part of it.
The survey also found that 72% of Americans say they wish they ate more veggies than they do.
Top 5 Reasons Americans Don't Eat Their Veggies:
They always rot before I get a chance to eat them -- 25%
They're too expensive -- 25%
I don't have convenient access to buying them -- 24%
They take too much time to prepare -- 22%
I don't know how to cook them properly -- 19% (SWNS)
THERE ARE LOTS OF "SMARTPHONE ONLY" INTERNET USERS
A new study has found that more and more people are accessing the Internet on their smartphones -- and not accessing it as much with their computers.
Not surprisingly, 26 percent of adults who earn under $30,000 a year are "smartphone only" Internet users. If money's tight, why pay a bill for the Internet when you have your smartphone?
The survey also found that 37 percent of Americans go online "mostly" using a smartphone. (BoingBoing)
What One Thing About You Is Most Unbelievable?
During an interview at this year's U.S. Open golf tournament, Brooks Koepka revealed that he has never had a hot drink in his life. That's unbelievable.
SCIENTISTS DEVELOP SYSTEM TO BREW BETTER BEER
Scientists at Purdue University have developed a new high-tech system that supposedly improves the shelf life -- and taste -- of beer.
These days, brewers use steam to pasteurize beer so that it stays fresh on the shelves before being purchased.
These scientists figured out that, instead of heating the beer up with steam, it's better to zap it with electromagnetic radiation, which heats the stuff up in a different way.
If they perfect this system, it could lead to beer that starts out tasting fresher -- and stays fresher for a longer time. (New Atlas)
ONE-IN-FOUR AMERICANS GET FINANCIAL ADVICE FROM DAD
According to a new survey, people turn to different sources for financial advice. Here's a rundown of who people tend to ask about what to do with their money:
Dad -- 23 percent
Partner or spouse -- 19 percent
Mom -- 17 percent
Friends -- 9 percent (Lending Tree)

Toby Knapp
Want to know more about Toby Knapp? Get his official bio, social pages & articles!